We all know the top knots, they're everywhere, and have been for a long time now. But it doesn't matter how long something is around for, I still get questions, particularly on tumblr and in "real life" about how its done. I often used to get annoyed at people who, when asked how they styled their hair, replied with "it just goes that way". But recently I have to sympathise with them. In all honesty when my top knots look good, its never because i've followed a step by step guide, you just have good days... Yesterday was one of those days...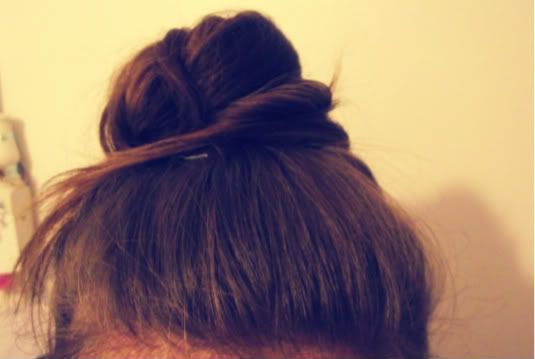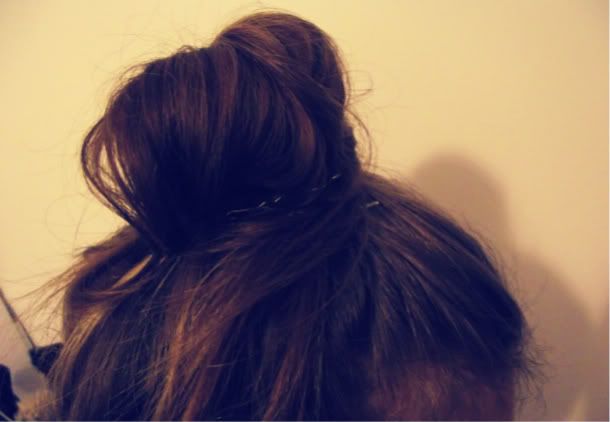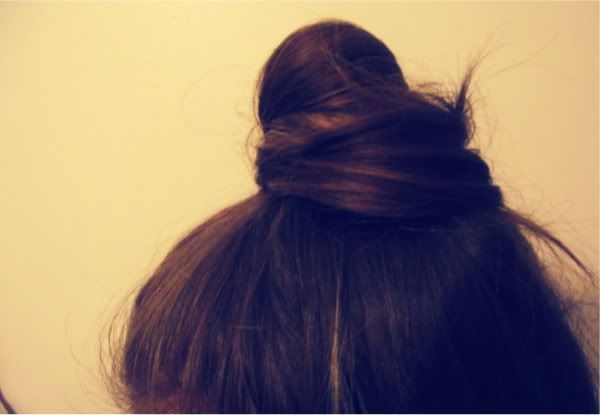 (From top to bottom: front, right side, left side.)
This was done whilst I was playing with my hair after getting in late, i started by doing a high pony tail with my hands and using half of the underneath to wrap around the base, in a hairband kind of way (no hairband used yet). I decided it looked boring and let it losen before taking the other half of my hair and wrapping it the opposite way. If anyone read marie claire in april 2011 they did a feature on hair that was "half done"? (I cant remember the exact word for it) and one image featured a loose bun with which the last half had been left to float. I did a slightly more polished version by this time not tucking the loose pieces of hair into the hairband, but loosely wrapping them round the base of the bun (my hair is very long!) and pinning to the side (see Pictures 1 and 2).
It was all just playing with my hair that made this top knot, its one of my most favorite ones i've done and I will probably never be able to get it this perfect again. Just like many others, it's all by chance that my hair goes this way, there are days when my top knots look hideous, theyre too messy and my hair strands are so straggley it looks like a ball of spiders webs! But I clearly do not photograph that. Its all luck, so don't try too hard to get it perfect or worry too much, just go with it.