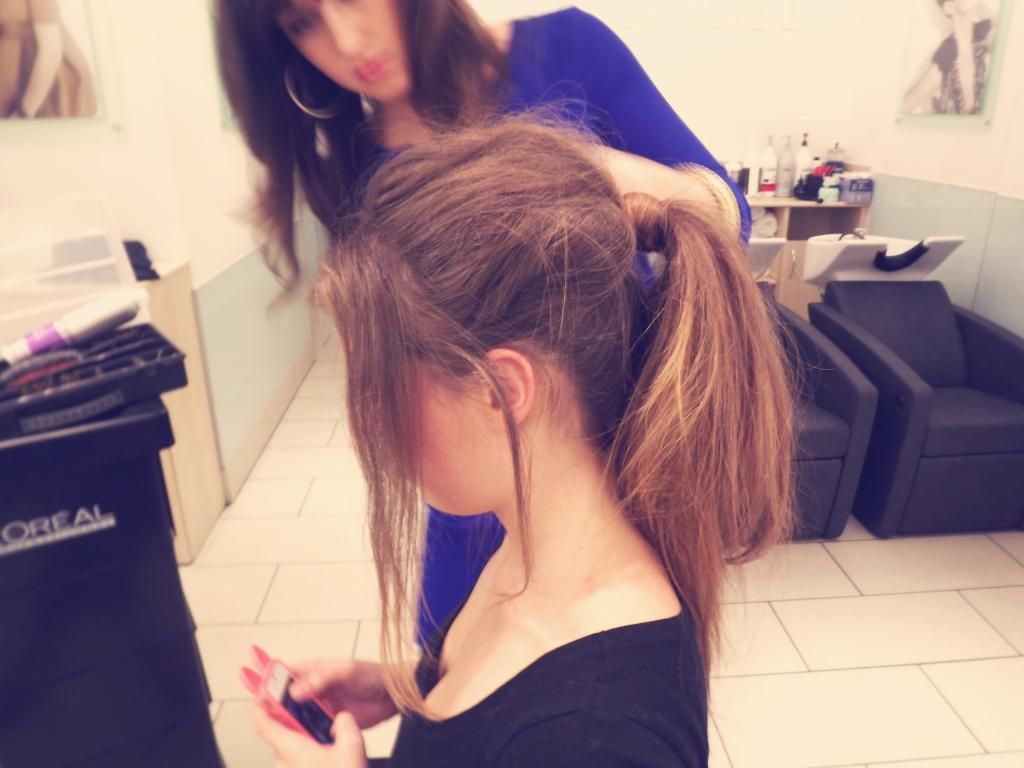 You guys know, that aside form talking makeup or clothes, the next thing I love to talk about its hair. So when I was invited to a Trends Masterclass at the Trevor Sorbie Salon in Brighton, I was more than a little excited...
I arrived in a little bit of a hurry after rushing from work, and after settling down and getting acquainted with the other guests, three stunning models with Bambi-esk legs, longer than my entire body entered the room. We were shown three different looks inspired by current trends. These were more wearable versions of the originals and I really enjoyed watching the girls and picking up a few little tips and tricks along the way. Very few of you probably know this, but before going into events, I was very close to studying Hairdressing and setting up my own business. Who knows, there's always room for more than one job in our lives these days! I digress...
The trends we were shown were: The Modern Braid, Sleek and Straight, and Mermaid Waves (these can be seen in the second image). I think my favourite had to be the Modern Braid, which was then transformed into an up-do and then taken out and transformed into a beautiful bun! I also have to bring your attention to the same model, in the center of the third photo - how gorgeous is her outfit!? This weekend I will be on the hunt for something very similar for Paris! They also touched up my hair, which was great as it's been more than a tad stormy in Brighton of late, and I looked rather disheveled - and not in a good way. I left with a beautifully backcombed messy ponytail (she clearly had me sussed), which I was slightly scared to take out that night for fear of a dread-lock nest. However I did find a few saviors to help fight the mess, which I will post about soon!
I also found out that the Art Director, Anna Chapman (second on the left, third photo), has been nominated for Southern Hairdresser of the Year at the British Hairdressing Awards 2012. The winners are announced on Monday the 26th of November, she was so lovely and really knows her stuff so I wish her the best of luck!
So it's been a busy week for me! It was such a lovely event, I think I might have to book myself in for a cut there soon! (It is now getting to the point where my hair's getting caught in my bag strap when I hold it with my arm!) Let me know if you would like to see any of these looks in a hair tutorial/video as I would love an excuse to recreate these!